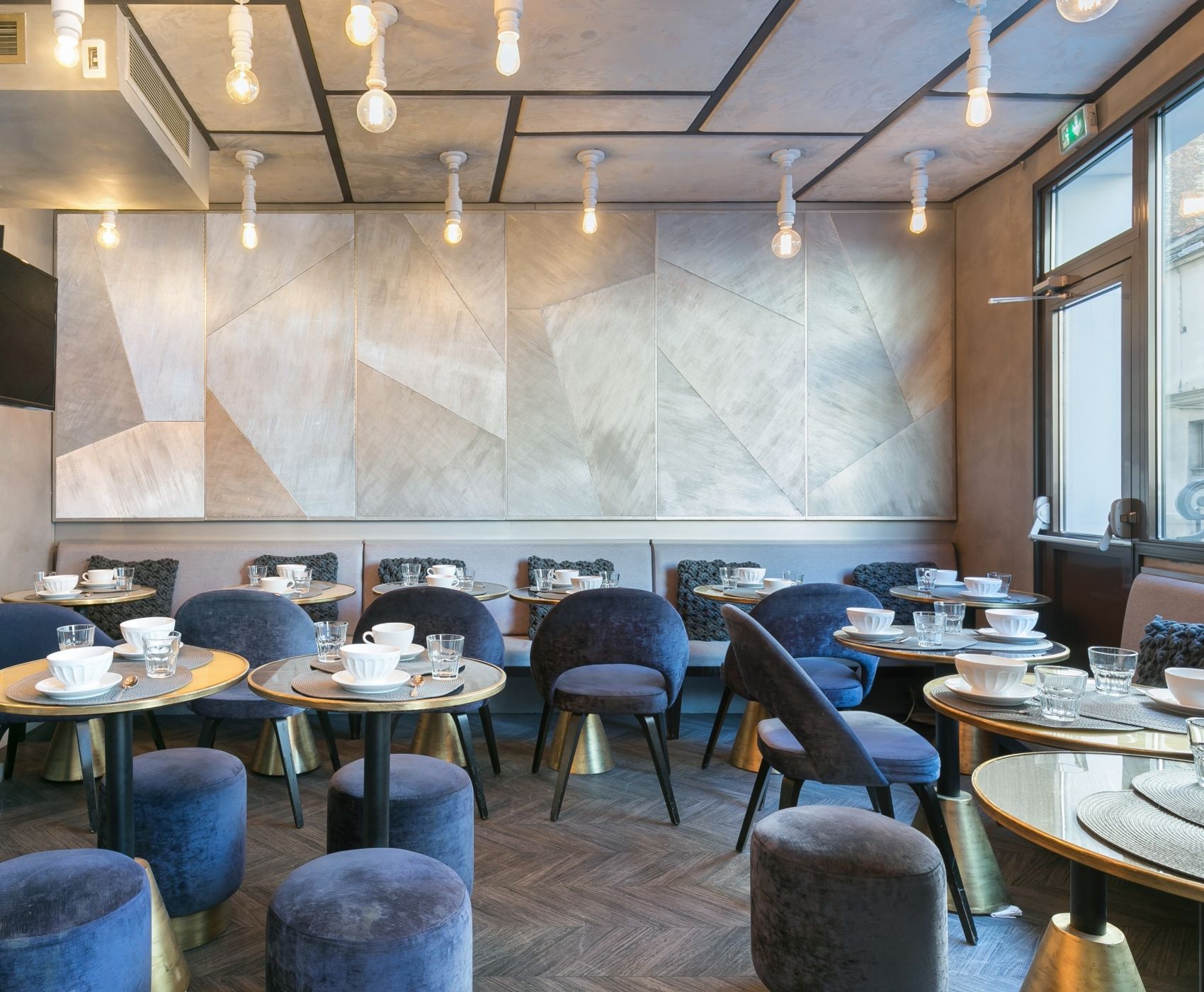 3.0 Boutique Hotel in Paris
The Hotel Ohm is located in the heart of the most prestigious part of Paris, in a confidential & quiet district, but just a stone's throw away from the most famous Parisian buildings.
Upon arrival, you will be charmed by the cosy, refined atmosphere. The interlacing of antique furniture and soft materials will lull you with its refined, vintage design.
The high-tech elements reinvent your room with its conceal gadgets. The decoration made in collaboration with Maison du Monde, will make you feel at home.
Know More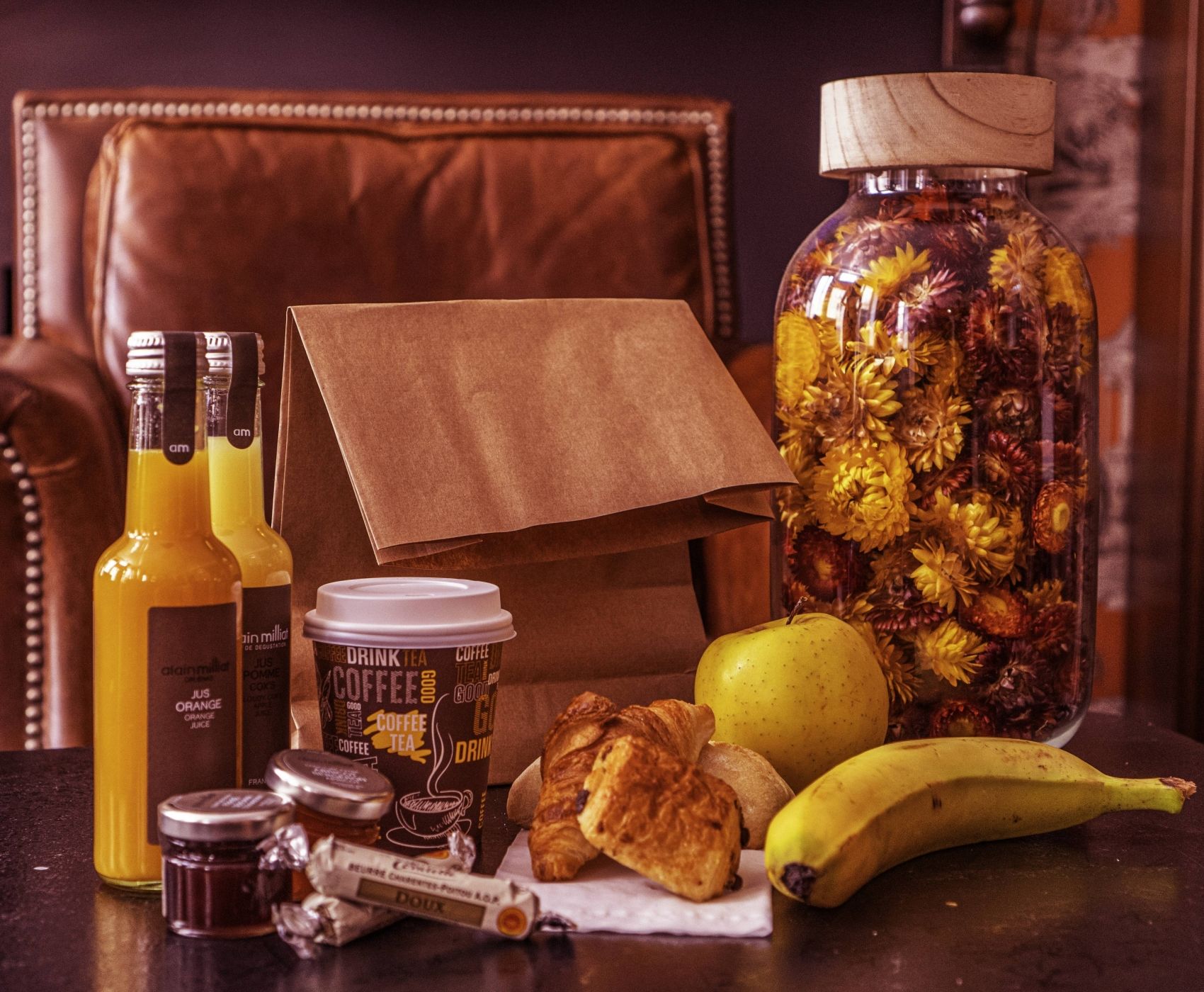 Sanitary Measures
HappyCulture Hotels organize and make arrangements to minimize the risk of contamination and offer you a stay in the best possible sanitary conditions.
Discover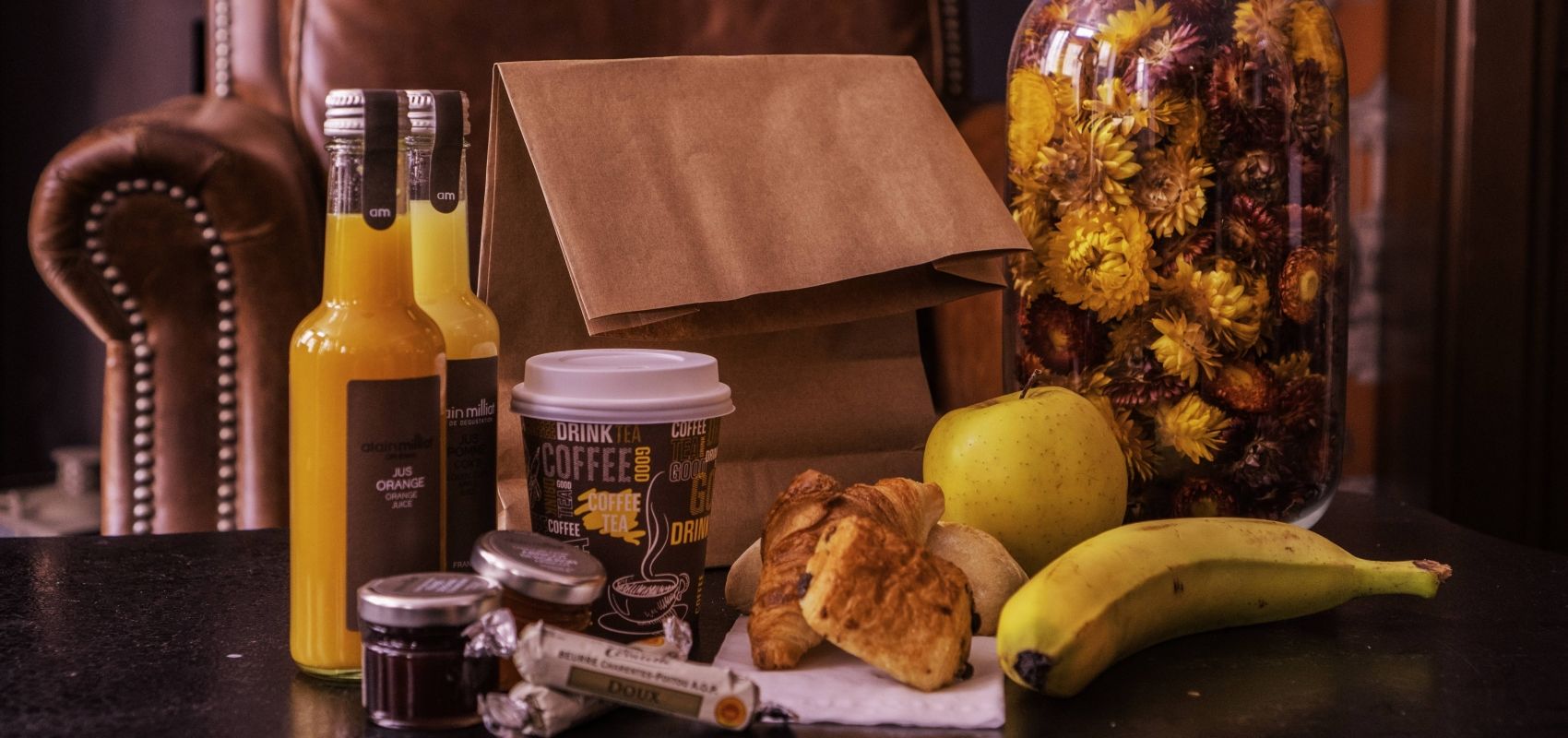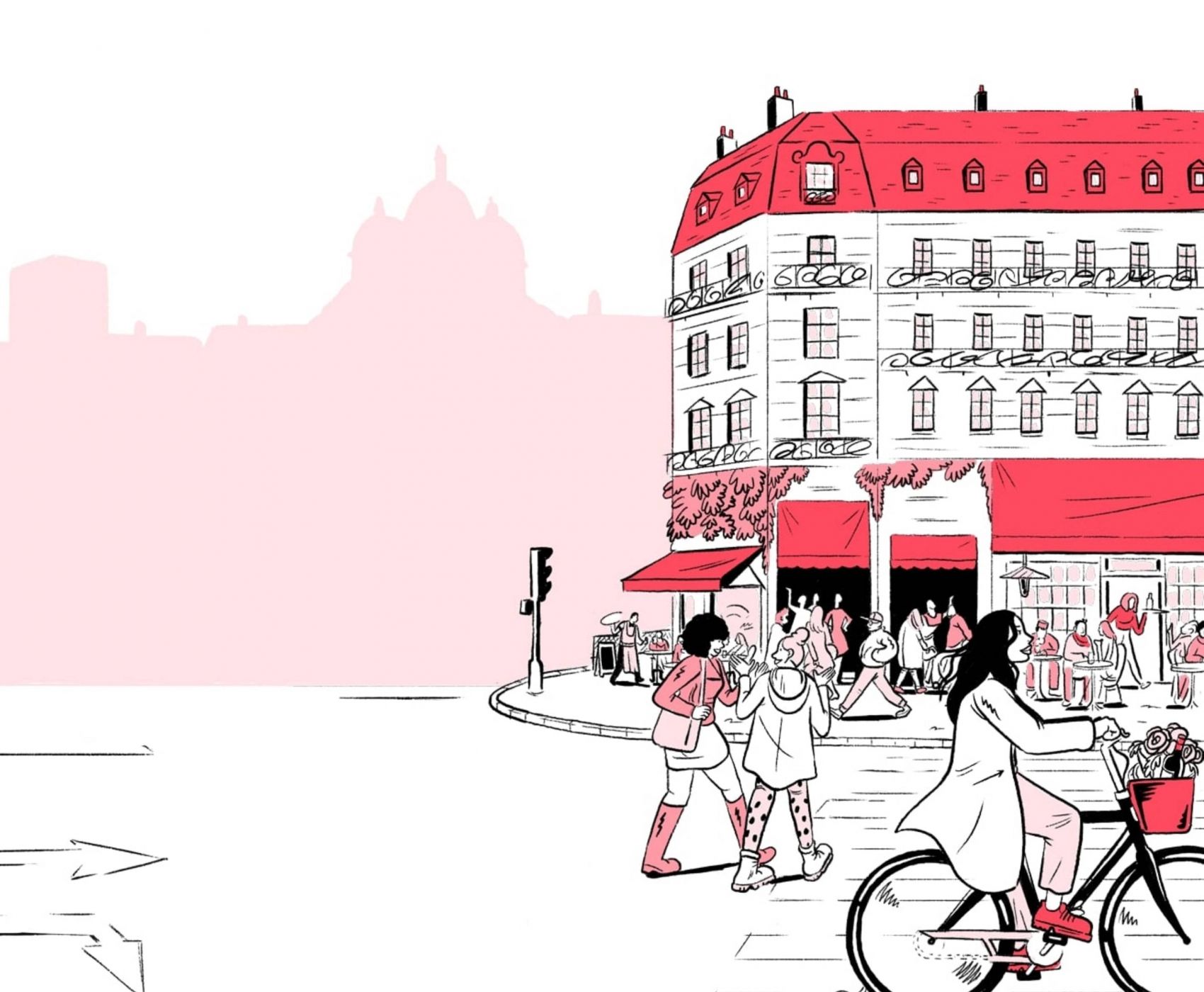 Happyculture Collection
New HappyCulture Website
Small attentions, Great Happiness
HappyCulture is 38 addresses in France and as many experiences to discover.
We are delighted to present you the new HappyCulture website, design and colorful!
Know More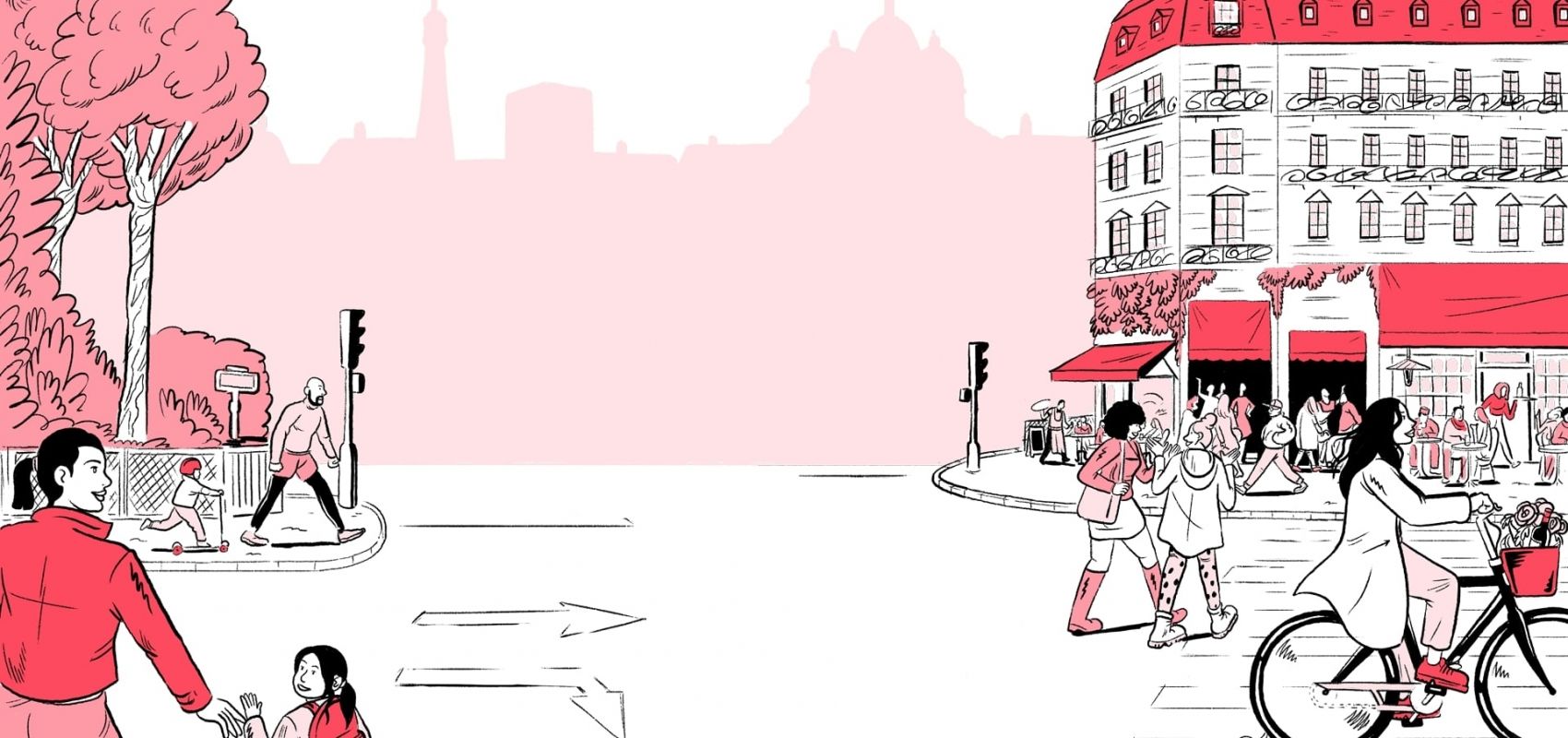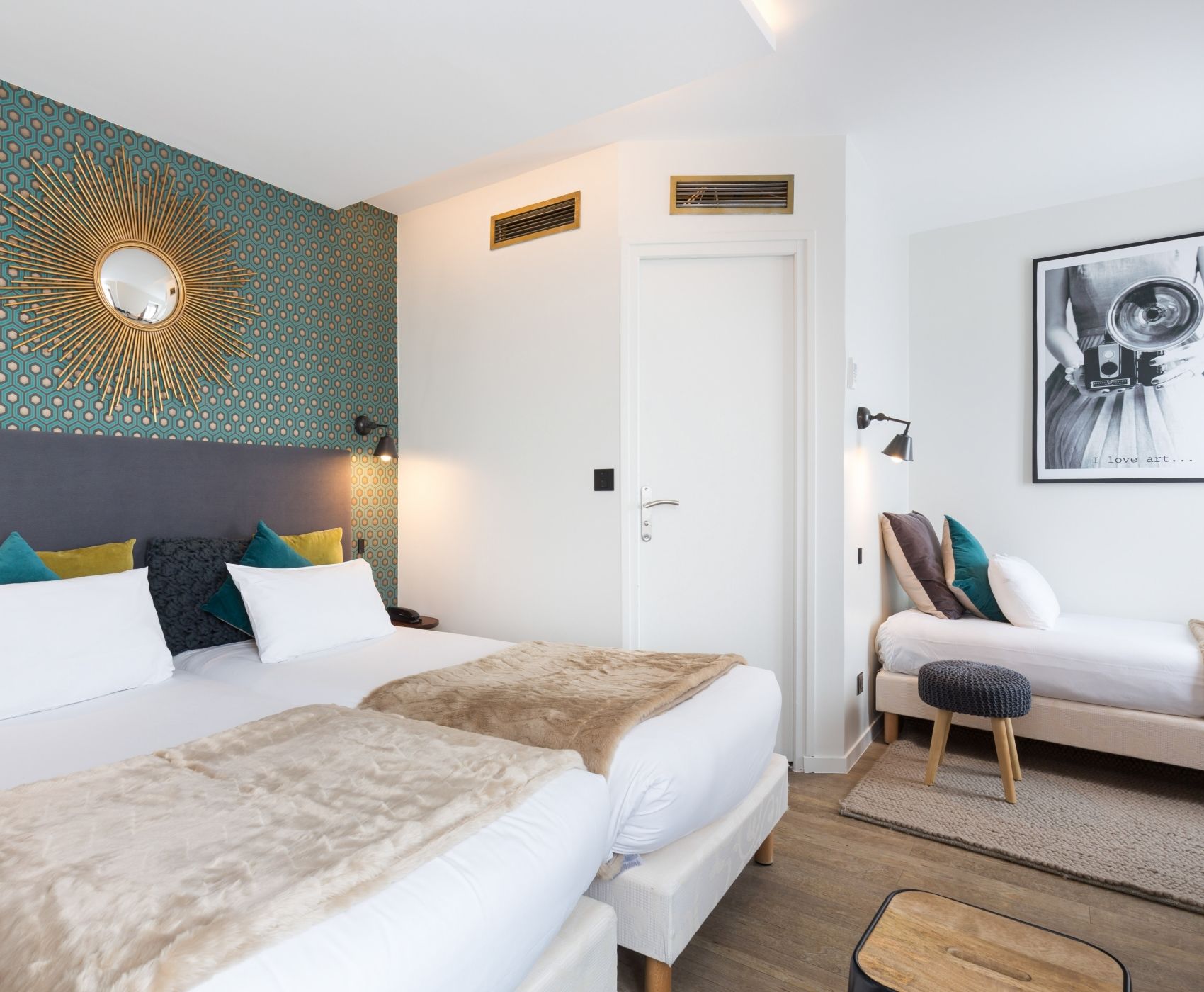 Triple Room
Ideal for families or groups of friends, our bright triple room combines contemporary and vintage design and is equipped with modern technology to make your stay even more enjoyable.
Know More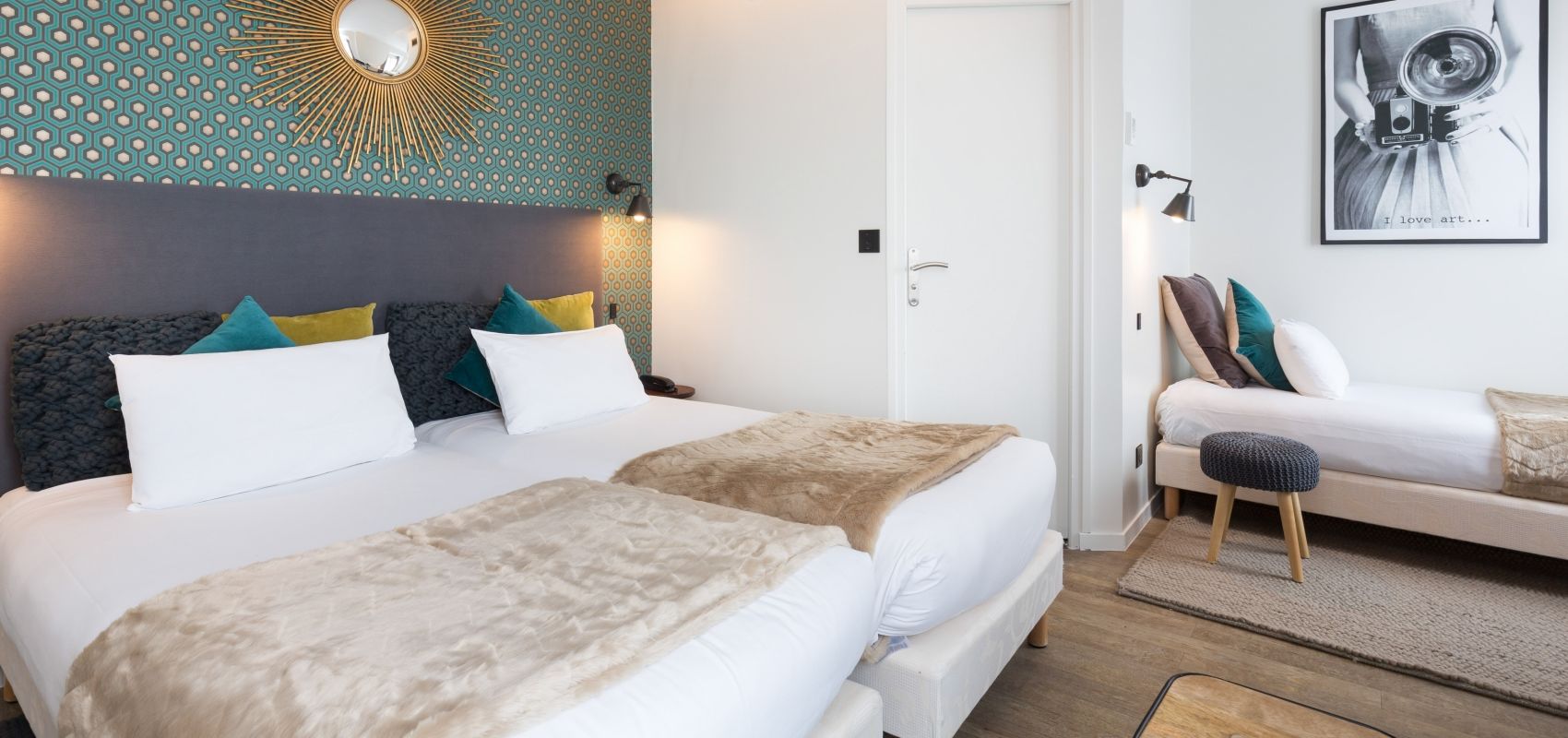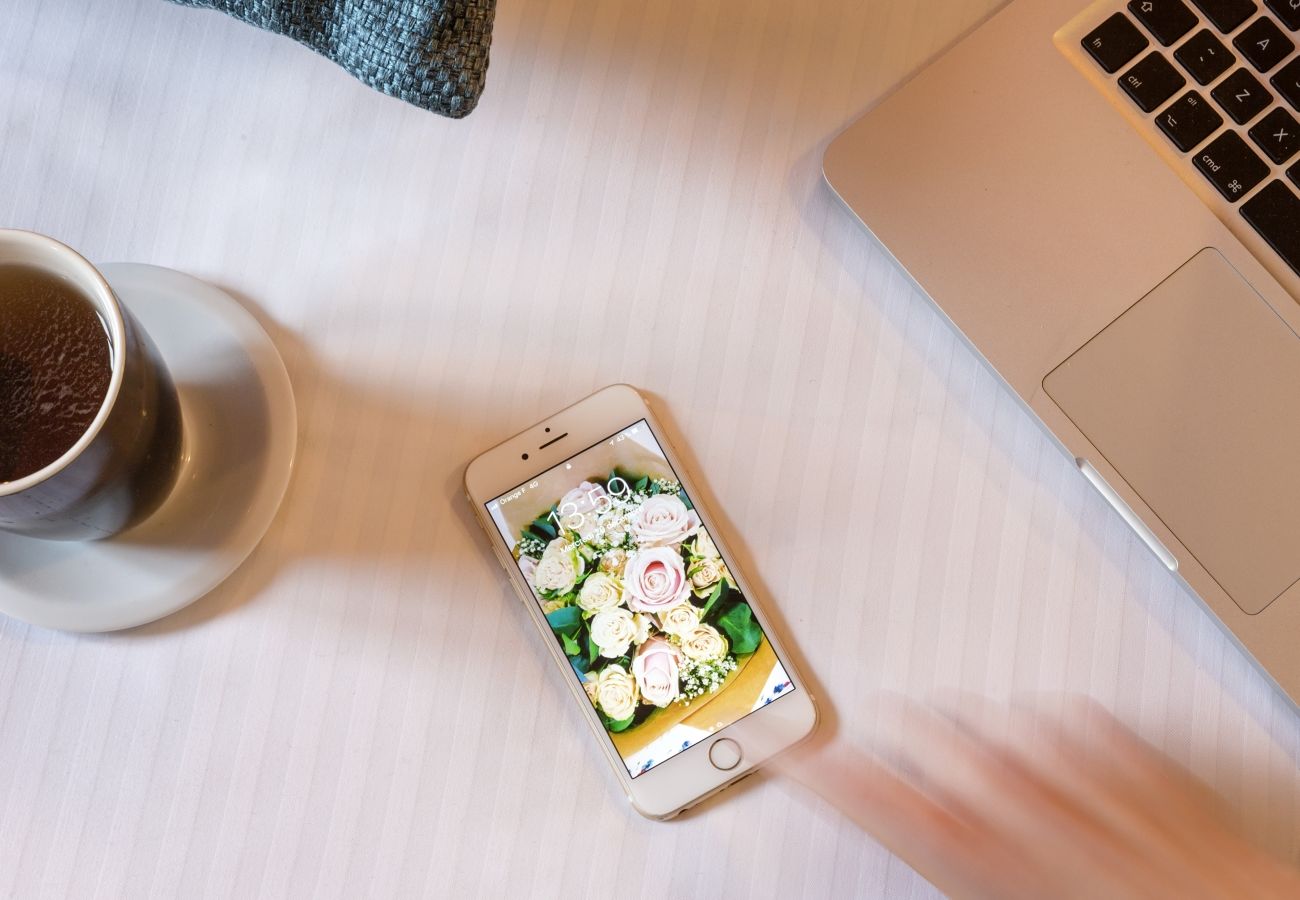 Portal Digital
To make your stay easier, HappyCulture Hotels offer a contactless journey through a digital customer portal. Check-in, payment, check-out, catering... all directly from a smartphone
Learn More